Spring and Summer Events in Nootka Sound
Nootka Marine Adventures has a variety of events on offer to locals looking for fun ways to
invigorate their mind, body, and soul. The three wilderness resorts are proud to show off the wonderful corner of paradise found right here on Vancouver Island. They offer a wide range of activities for every kind of guest, whether you're looking for an adrenaline rush or a relaxing getaway in the wilderness.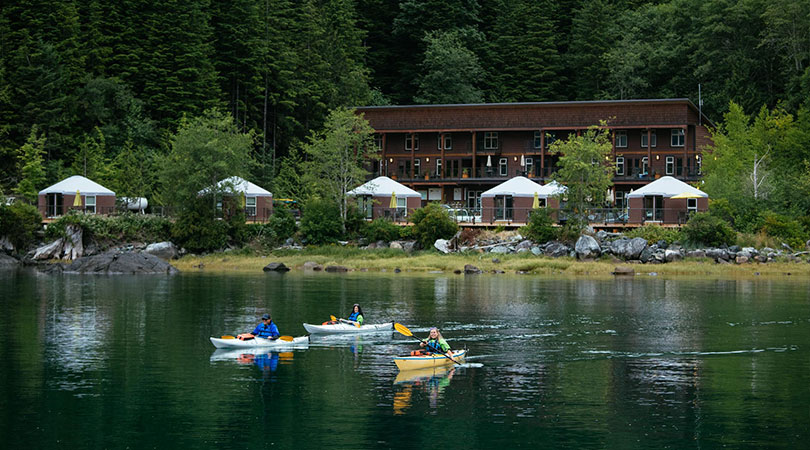 Annual Salmon Enhancement Derby at Moutcha Bay Resort
June 26 & 27, 2021
It's the 10th annual Salmon Enhancement Derby this summer at Moutcha Bay Resort. Drive directly in to Moutcha Bay Resort, a 2-hour scenic road trip from Campbell River on Vancouver Island. This is a family-friendly event designed to raise critical funds for salmon enhancement and habitat restoration projects. Bring your own boat, rent one from the rental boat fleet, or take a ride with a certified, professional guide on a guided tour! This year's derby will be a hybrid event with COVID-19 protocols in place to ensure everyone's health and safety. And as usual, lots of prizes up for grabs! Registration is open now.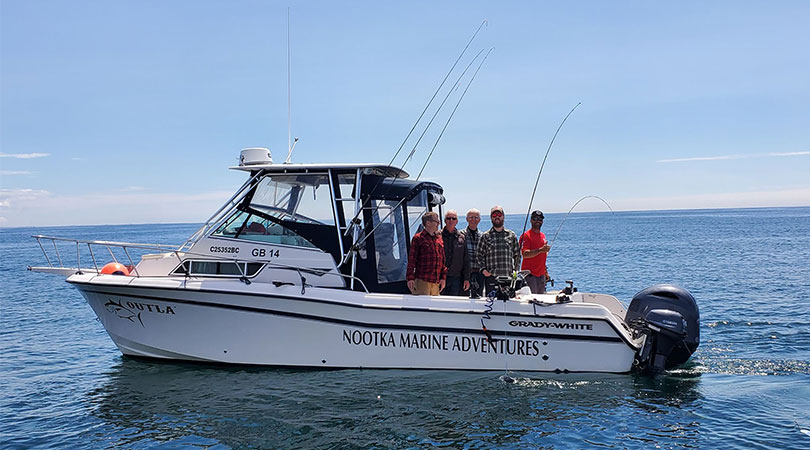 West Coast Culinary Adventure at Nootka Sound Resort
August 20-23, 2021
Partnering with renowned B.C. Chef William Lew to create this year's menu, the West Coast Culinary Adventure is a stellar event bound to impress guests over the course of 3 nights. Housed at beautiful Nootka Sound Resort, floating in tranquil Galiano Bay in Nootka Sound, guests will be treated to an incredible west coast experience with fine dining, fine wine and craft beer tastings, guided fishing adventures, sea kayak tours, spa treatments and much more. The impeccable menu will allow guests to indulge in succulent local seafood, foraged edibles, and vibrant, sustainably-sourced ingredients.
Ticketholders have full access to all event offerings, including complimentary shuttle service from Comox or Campbell River airport if requested. Each ticketholder has their choice of two activities from the Experiences Menu. Visit the Events website to view the full itinerary.
This event has everything. Don't miss out! Tickets are on sale through Guest Services, or online through VoucherCart.

Kayak Fishing Derby at Moutcha Bay Resort
August 28 & 29, 2021
Since 2004, this fun fishing derby has been bringing kids (and kids-at-heart) to Moutcha Bay Resort at summer's end to fish for salmon right out of their kayaks. This event raises funds for the Nootka Sound Watershed Society, which organizes salmon enhancement and habitat restoration projects in the Nootka Sound watershed. Live music, great food, and lots of prizes! What a great opportunity to introduce a new generation to the joys of fishing.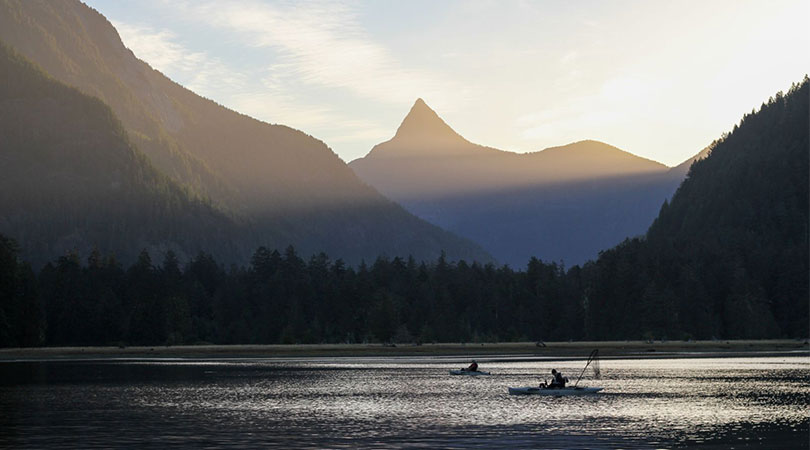 More Adventures
Nootka Marine Adventures offers many unique events, tours, promotions and adventures over the course of the spring, summer and fall. There's always something to do!
Keep your eyes open for these special days coming up soon at Moutcha Bay Resort:
Nootka Marine Adventures Birthday: May 22-24, 2021
World Oceans Day: June 9, 2021
Father's Day Family Fishing Weekend: June 18-20, 2021
Canada Day: July 1, 2021
For more info on any event, and to book your next adventure today Call, click, or visit Nootka Marine Adventures!
---

Website: www.nootkamarineadventures.com
Phone: 1-877-377-5464
Email: [email protected]
---